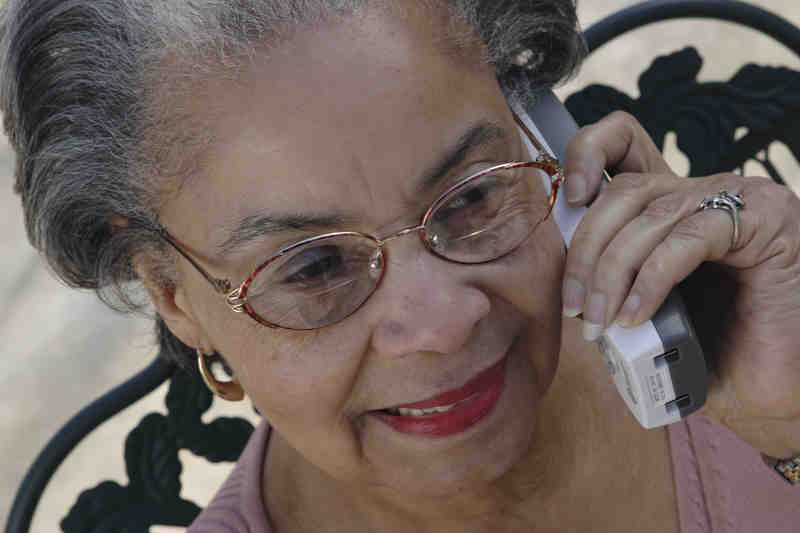 Your first step is to decide on the most appropriate channels of communication for clients to contact you.
Jump to: 
Traditionally the telephone has been the most common way that CIS services have been offered. But since the first CIS were started, communications channels have increased with the growth of mobile phone technology, personal computers, smart phones and tablets.
When deciding which of these channels to use, think about the ones that your target audience is likely to have access to and want to use. You will need to balance this against the costs of using different channels both in equipment and staff time. For example, if the majority of your population use mobile (cell) phones rather than traditional landline phones, you will need to ensure that the technology you have available is compatible and inexpensive when receiving calls from these devices. Text based interactions (email and online chat) generally take longer than telephone inquiries and so therefore are more expensive in terms of staff time. Text based channels also require staff to have good written communication and typing skills. Each of these elements needs to be balanced before deciding which channel you are going to use.
Toolbox!
There is a huge amount of information and resources regarding social media use over in our Enhance A CIS section and our Social Media Toolbox. If your CIS is already established and ready to grow, focusing on social media is often a natural next step.
Core elements of an interaction
Cancer Information Services have been established in many countries. Each is a unique service, but all have a set of common core guidelines (often called a mission statement) for answering inquiries. These core guidelines may include:
use plain language

structure reply logically

address one subject at a time

be concise

acknowledge emotional issues

explain medical terms and avoid jargon

acknowledge uncertainty

answer all questions that are asked

tailor the reply to the individual needs of the inquirer

identify other good sources of information and support and know when it is appropriate to direct inquirers to them

fully document inquiries

use disclaimers and be clear about the boundaries of the service

send approved information resources
Specific Principles for Telephone Services
use a standard greeting

use exploratory questions, listening skills and information gathering to assess need

check for understanding

close call by summarizing information
Email and Letters   

One of the main challenges in answering email or letter inquiries is that the information you are given is often limited. Unlike a telephone conversation or instant messaging, e-mail provides no opportunity to ask questions of the person and assess their needs. Therefore, it's important that the response acknowledge the question being asked. Answering inquiries in writing either by email or letter also takes much longer than having a telephone conversation.
In some CIS offices, a form is posted online to collect standard information. In others, if there is not enough information, a return inquiry is sent asking for additional information. Such inquiries, depending on what information already has been received, ask for:
where the cancer started (primary site)

whether the cancer has spread and, if so, where (secondary sites)

what treatment has already been given

who is the person with cancer (you, family member/friend)

where the person with cancer lives (to help find appropriate services in that area)
It's useful to include disclaimers in email correspondence that describes the limits and boundaries of the service you offer.
Tip:
Have pre-prepared standard answers and phrases that can be copied and pasted into responses to common inquiries.
Don't forget you can include links to web pages in emails. Use these instead of rewriting or paraphrasing information that is already available on a website but always acknowledge the source when you link to another organizations material.
Instant Messaging/1-2-1 online chat  
Instant messaging is a service that lets your information specialist have a private discussion with one person using real-time e-mail; that is, both people are on the internet at the same time. It's similar to a telephone call but uses written words, sentences, and paragraphs rather than talking. Various organizations use different names for this service. For instance, the National Cancer Institute (NCI) calls it "Live Help" and has a special button on its web site to access the service.
There are pros and cons with instant messaging:
Pros
it's immediate

it's faster than regular e-mail

it lets you offer better customer service than e-mail

it can be used to help people find information on your web site

it provides real-time, web-based chat with an information specialist
Cons
it doesn't have the human touch of a telephone conversation

it's an emerging technology still in development with many technological problems

the transcript of the chat becomes an official document of your organization that should be treated as a letter of record

you must closely monitor the quality of the response

the information specialist needs training to conduct instant messaging

supervisors need to use a different type of monitoring process

it takes longer and is more expensive
Instant messaging requires special skills. Information specialists working with instant messaging must have abilities in web navigation, keyboarding, and computers. They must be able to extract information from a database. They need to understand instant messaging "shorthand" (similar to text messaging shorthand). Replies should be formatted in standard language, not in text mail language. Disclaimers are essential in giving information through this channel.
In-Person Services
Most CIS programs find that some people request services in person. Several CIS programs also have set up special models for in-person services, such as:
offices for nurses in hospitals to give information to patients and their families

mobile cancer information services that visit towns and villages, such as the mobile van program run by Macmillan Cancer Support.
support programs for people with cancer, parents of children with cancer, and those who care for cancer patients, such as the Cancer Connect program run by Cancer Council Australia.
One of the major decisions that you will need to make when starting an in-person service is whether the service will give information or will offer counselling. Such programs require:
private space

access to resources

staff with good interpersonal skills

depending on the kind of service, increased counselling skills