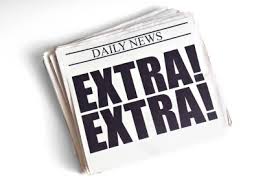 Ongoing promotion of the CIS is a challenging, but crucially important part of your work. Effective promotional activities will:
raise public awareness of your service as a reliable source for cancer information

distinguish your service from other cancer information providers

get more inquiries for your telephone, email or chat services

get inquiries from different population groups 
There are several questions you need to ask when you are planning promotional activities, including:
why are you promoting it

who is your audience

what and how are you going to promote your program

when are you going to run your campaign

where are you going to publicize the information

can you ensure sufficient access and personnel to answer the calls prompted by the promotion
Start by deciding your objective and budget for the promotion. Decide what message you want to communicate and the how (e.g. Social media, TV, radio, newspaper or magazines, print posters, pamphlets, news releases, interviews, letters to the editor).
It's often helpful to target places were you believe your audience are most likely to want to hear about your service. Try to get posters and leaflets about your service into chemotherapy clinics and radiotherapy departments.